Welcome to St Paulinus Church website.
Sunday was our last Sunday school with Ros & Chris and we ended the term with the Sunday school party. Crafts, crisps and dancing. A good time was had by all.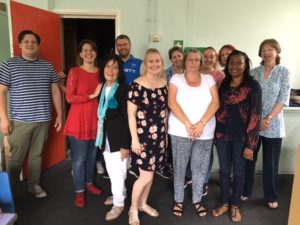 The Sunday school team
We wish everyone a safe school holiday and to enjoy the rest.
Please check out the pewsheet page for upcoming events and some important messages.
For further information contact the church office or look at our pewsheet for further details.