ST PAULINUS CHURCH REPAIR PROJECT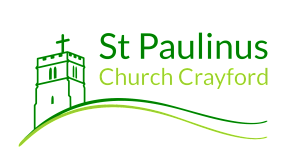 Welcome to our first online project page which we hope will be the first of many!
The ancient church of St Paulinus is in urgent need of repair if we are to safeguard its architectural significance for future generations and we are going to take action!.
How are we going to do this?
It's an exciting time here at St Paulinus Church! We have been successful in securing a First Round Pass from the Heritage Lottery Fund (HLF). This means that the project meets HLF criteria for funding and that HLF believes the project has potential to deliver high-quality benefits and value. We have been awarded a development grant to plan our project, employ architects and other professionals to carry out preliminary surveys and inspections. The proposed works will include improvements to the drainage system to alleviate dampness issues, make repairs to the ancient stonework, internal plasterwork, Lady Chapel ceiling and improvements to the accessibility of the building.
We have now reached the point where our planning is complete and we have submitted the Second Round Application to the Heritage Lottery Fund for a further grant to fund the work that has been planned.
How may you help us?
There are a number of ways in which you could become involved with the project should you wish to and we would welcome your involvement. This project is about safeguarding a Grade 2* listed building of architectural significance for future generations to enjoy and you do not have to be a member of the congregation to become involved. Anyone can help by just visiting the church, or to volunteer to become involved in the project's activities one of which is an Open Day. If you are unable to become physically involved you may wish to consider continuing to visit us online as we aim to make regular updates on our progress. You may want to support us by making a donation to the project fund as we have to, in addition to any grant award, raise our contribution to the works. Should you choose to make a donation please make cheques payable to 'St Paulinus PCC Crayford' and send to the Parish Office, 8A Iron Mill Lane, Crayford. Please mark your envelope 'Church Repair Project'.
Thank you for taking the time to read our project news – we do hope you have enjoyed it. Please stay a little longer and look at the photographs showing some of the areas of repair work that will be included. Perhaps you would share the information with your family, friends and neighbours to raise awareness to our work.
With grateful thanks to the Heritage Lottery Fund and to all those who play the lottery because without the players there would be no fund.
St Paulinus Church Project Repair Team
Here are some photos of the damage to our church